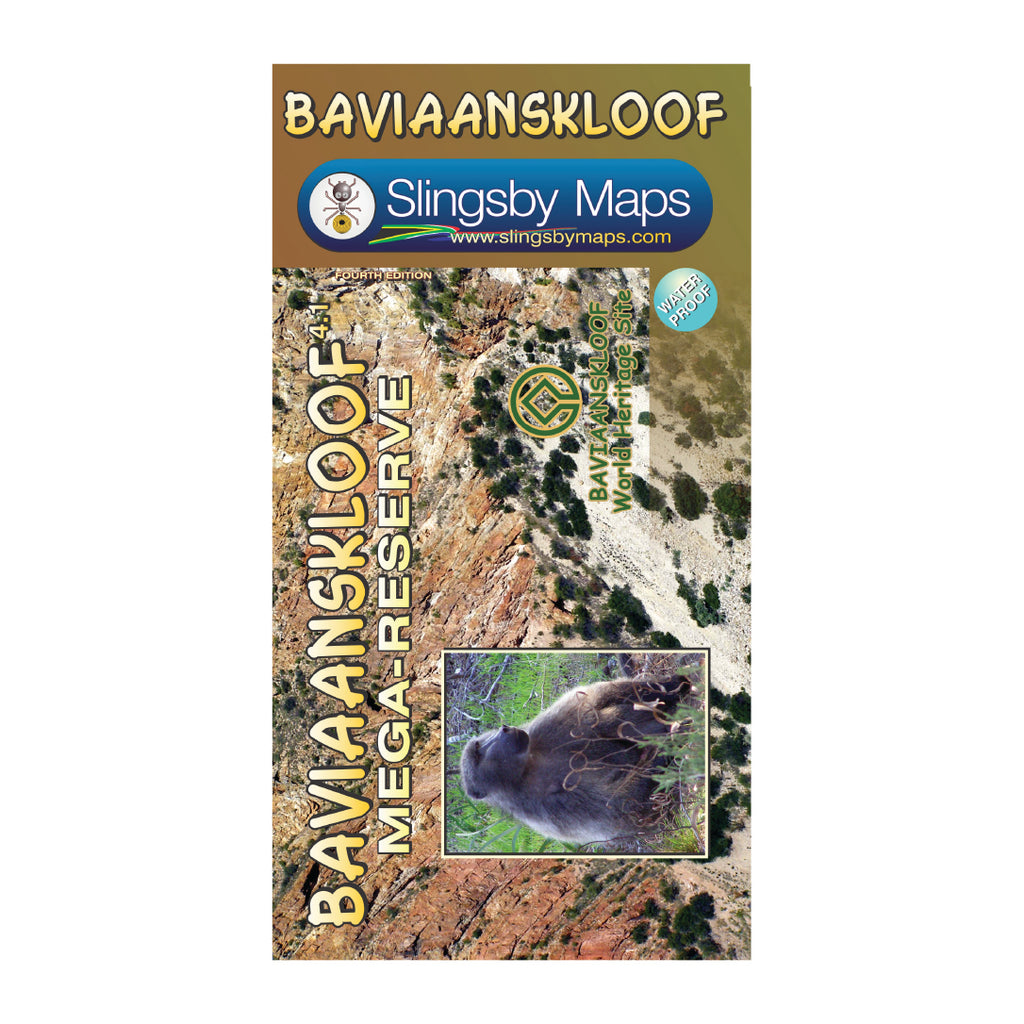 Description

Features

Shipping, Exchanges & Returns

Fit

Get it now, pay later
Whether you're a hiker, mountain biker or 4x4 enthusiast this is the map you need for your visit to the spectacular Baviaanskloof. The map is fully GPS‑compatible and will enable you to explore this fabulous, rugged wilderness, its geological marvels, extraordinary flora and fauna, and the poignant reminders of its Khoisan past.
Product detail
The double sided map covers the whole Kloof from near Willowmore in the west to Patensie and Hankey in the east. It extends north to Cockscomb and south to the Long Kloof. It is the only comprehensive map of the whole of the Baviaanskloof Conservation Area, part of the Baviaanskloof Mega-Reserve and a World Heritage Site.
All roads, tracks, paths and 4x4 routes are marked, Full GPS details are shown at every major road junction in DD MM SS format, Kilometre distances are indicated between major intersections, 20 metre contours and delicate colour height-shading bring the extraordinary topography of the kloof to life.
Shipping, Exchanges & Returns
Free shipping on orders over R900.
Orders are dispatched within 1 day of receiving your order. We deliver using reputable 3rd party couriers and you can expect delivery within 1-5 working days depending on your location.
Concerned about the environmental impact or need your product sooner? We also offer convenient collection from one of our stores.
Returns & Exchanges
Unsure of your size? Can't choose between two of our products? Why not contact our customer service team? The less unnecessary shipping the better.
Returns and exchanges are always possible
GET IT NOW, PAY LATER
Pay 4 interest-free instalments of R42.25 using PayFlex.
LEARN MORE

R42.25 every 2 weeks. No interest, no fees, no catch. Pay in 4 equal instalments, due every 2 weeks. You can apply in checkout.