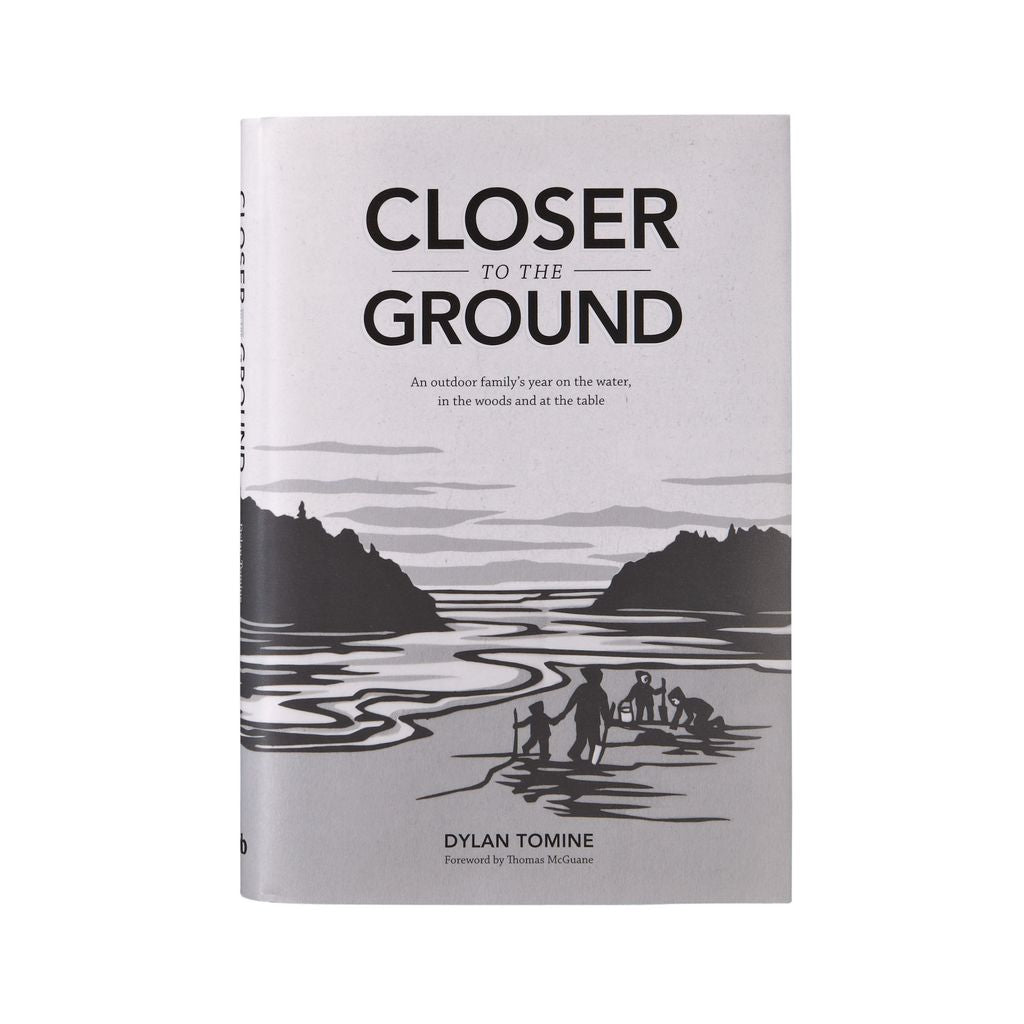 Description

Shipping, Exchanges & Returns

Fit

Get it now, pay later
Published by Patagonia, an engaging memoir that follows Dylan Tomine and his family through four seasons as they hunt chanterelles, fish for salmon, dig clams and gather at the kitchen table, mouths watering, to enjoy the fruits of their labor.
A newly published book from Patagonia, Closer to the Ground is the deeply personal story of a father learning to share his love of nature with his children, not through the indoor lens of words or pictures, but directly, palpably, by exploring the natural world as they forage, cook and eat from the woods and sea. Closer to the Ground captures the beauty and surprise of the world – and the ways it teaches us how to live – with humor, gratitude and a nose for adventure as keen as a child's. It is a book filled with weather, natural history, and many delicious meals. Dylan Tomine, formerly a fly-fishing guide, is now a writer, conservation advocate, blueberry farmer and father, not necessarily in that order. His work has appeared in The Flyfish Journal, the Drake, Golfweek, the New York Times and numerous other publications. He lives with his family on an island in Puget Sound. 
Shipping, Exchanges & Returns
Free shipping on orders over R900.
Orders are dispatched within 1 day of receiving your order. We deliver using reputable 3rd party couriers and you can expect delivery within 1-5 working days depending on your location.
Concerned about the environmental impact or need your product sooner? We also offer convenient collection from one of our stores.
Returns & Exchanges
Unsure of your size? Can't choose between two of our products? Why not contact our customer service team? The less unnecessary shipping the better.
Returns and exchanges are always possible
GET IT NOW, PAY LATER
Pay 4 interest-free instalments of R99.75 using PayFlex.
LEARN MORE

R99.75 every 2 weeks. No interest, no fees, no catch. Pay in 4 equal instalments, due every 2 weeks. You can apply in checkout.