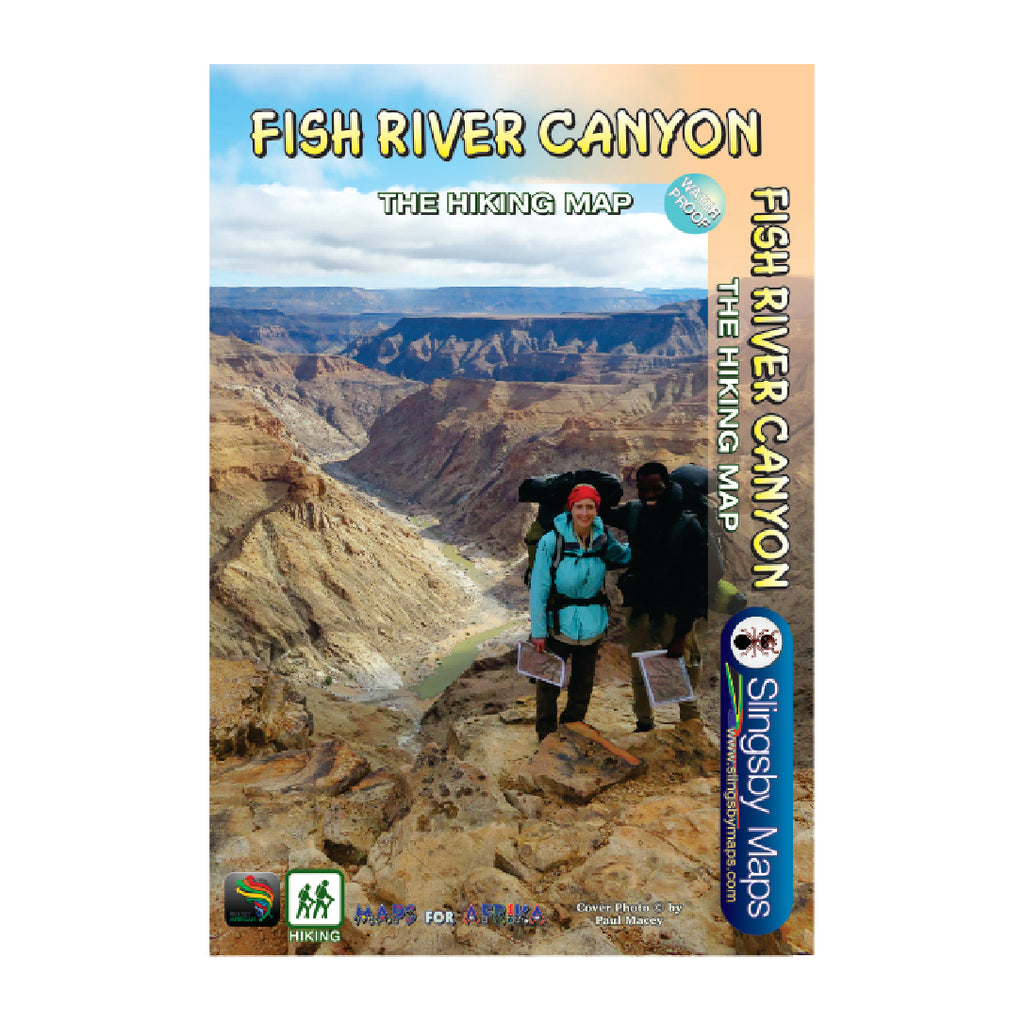 Description

Features

Shipping, Exchanges & Returns

Fit

Get it now, pay later
FISH RIVER CANYON: This double‑sided A1-sized map covers the entire iconic Fish River Canyon hike in Namibia; and on the reverse the complete and fascinating geological map of the oldest canyon on Planet Earth matches the hiking map exactly. The map is printed on Duraflex waterproof material and is packaged in a plastic pocket.
Product detail
Data collected over four years has informed the content of this first-ever detailed topo map of the world-famous Namibian canyon. The map shows the suggested sides of the river to hike on, all the short-cuts, the usually-perennial pools, suggested overnight spots.
The maps includes distances both down the river and along the recommended route, as well as GPS coordinates, altitudes.
Shipping, Exchanges & Returns
Free shipping on orders over R900.
Orders are dispatched within 1 day of receiving your order. We deliver using reputable 3rd party couriers and you can expect delivery within 1-5 working days depending on your location.
Concerned about the environmental impact or need your product sooner? We also offer convenient collection from one of our stores.
Returns & Exchanges
Unsure of your size? Can't choose between two of our products? Why not contact our customer service team? The less unnecessary shipping the better.
Returns and exchanges are always possible
GET IT NOW, PAY LATER
Pay 4 interest-free instalments of R47.25 using PayFlex.
LEARN MORE

R47.25 every 2 weeks. No interest, no fees, no catch. Pay in 4 equal instalments, due every 2 weeks. You can apply in checkout.