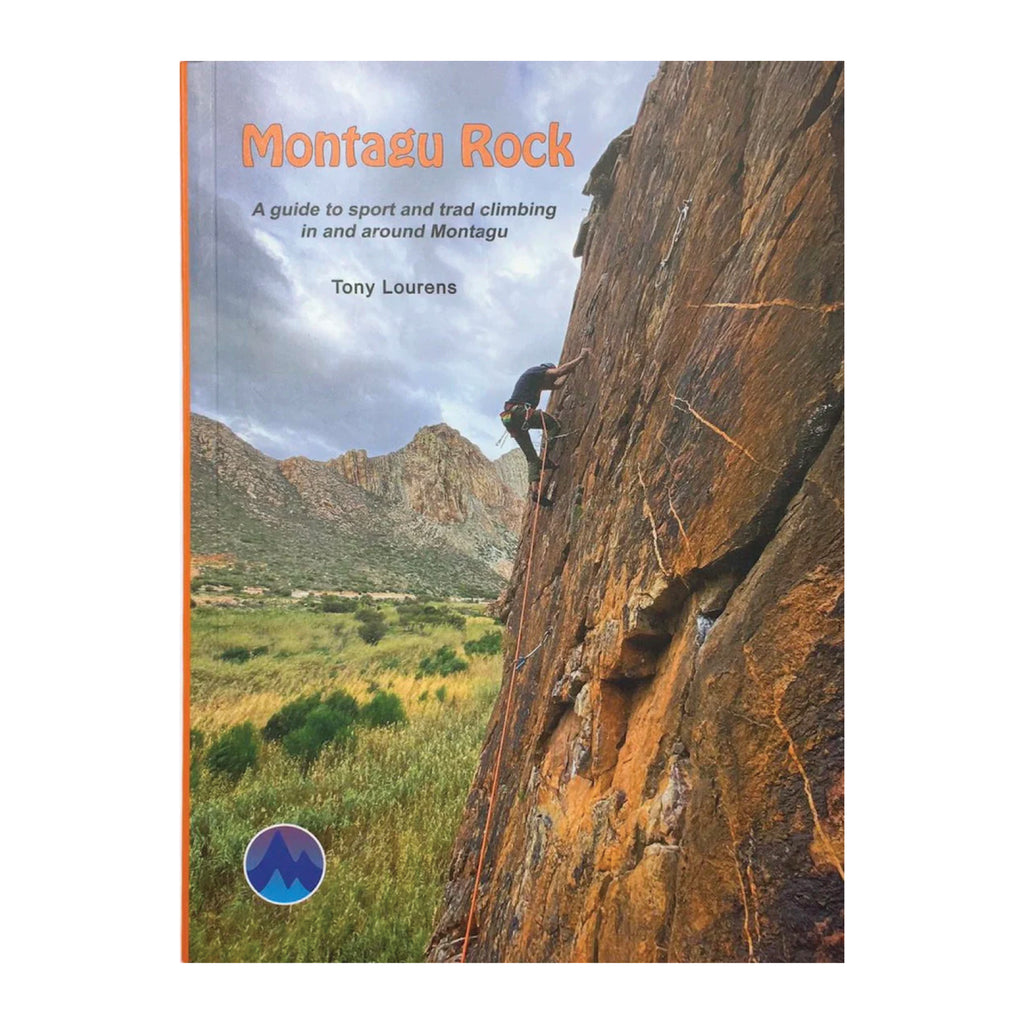 Description

Features

Shipping, Exchanges & Returns

Fit

Get it now, pay later
Tony Lourens of Blue Mountain Publishers is proud to present Montagu Rock – a stunning 328 page, full colour route guide including over 700 trad and sport climbs, new maps and some never-before-published info.
Product detail
Over 600 sport climbs.
Over 100 trad routes.
328 pages.
Shipping, Exchanges & Returns
Free shipping on orders over R900.
Orders are dispatched within 1 day of receiving your order. We deliver using reputable 3rd party couriers and you can expect delivery within 1-5 working days depending on your location.
Concerned about the environmental impact or need your product sooner? We also offer convenient collection from one of our stores.
Returns & Exchanges
Unsure of your size? Can't choose between two of our products? Why not contact our customer service team? The less unnecessary shipping the better.
Returns and exchanges are always possible
GET IT NOW, PAY LATER
Pay 4 interest-free instalments of R105.00 using PayFlex.
LEARN MORE

R105.00 every 2 weeks. No interest, no fees, no catch. Pay in 4 equal instalments, due every 2 weeks. You can apply in checkout.