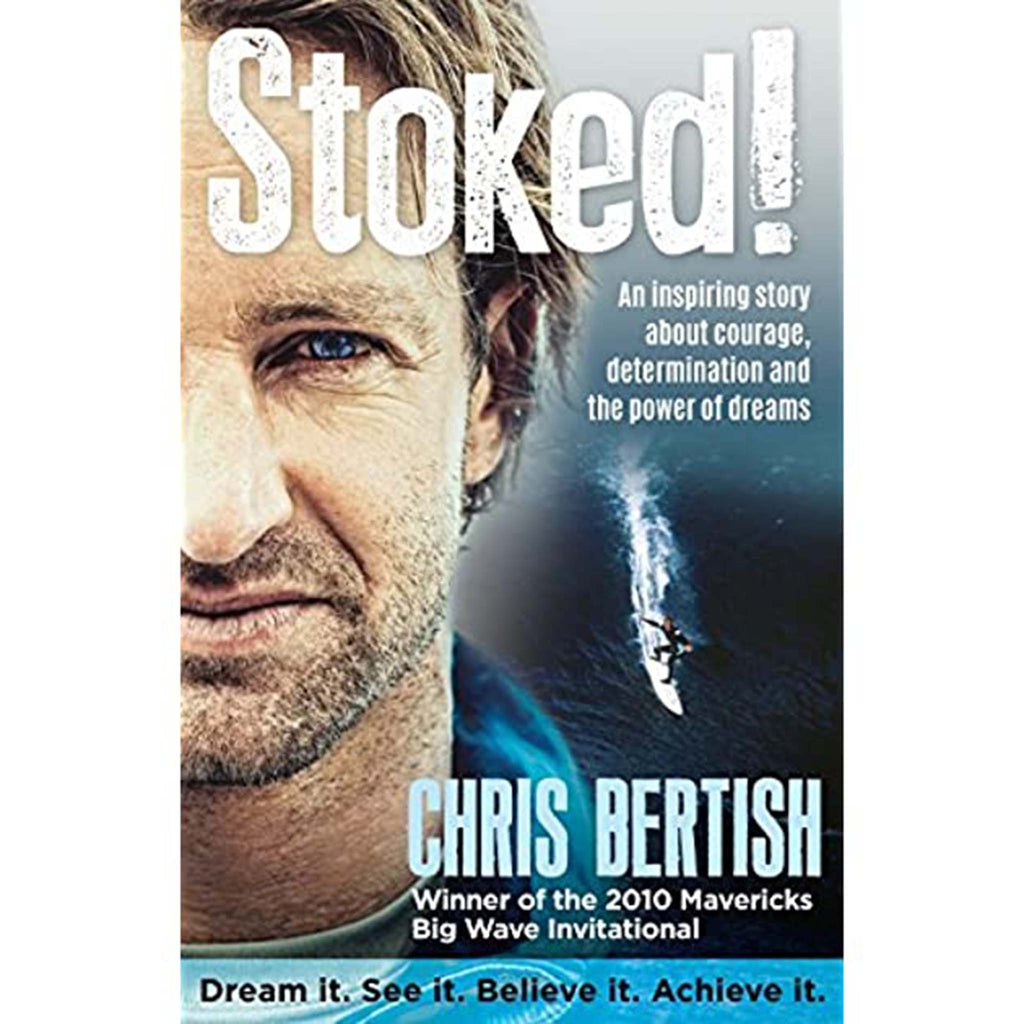 Description

Shipping, Exchanges & Returns

Fit

Get it now, pay later
This is the story of how a skinny little kid from Kenilworth in Cape Town managed to travel halfway around the world without sponsorship, and then outwit, outsmart and outperform the world's best-paid professional athletes on a day that changed his life, and the sport of big-wave surfing, forever…
Big-wave surfer Chris Bertish was the first South African to brave the monster waves of Mavericks, winning the Mavericks Big Wave Invitational surfing event in the biggest and heaviest waves ever recorded in the history of the sport. That same year, he finished third on the Big Wave World Tour, despite only surfing three of the five events.
Chris's mantra is Dream it, See it, Believe it, Achieve it. With his infectious enthusiasm, Chris tells how he pulled off death-defying antics, time and again, overcame overwhelming obstacles and maneuvered around the many random twists of fate to achieve his goals and fulfill his dreams.
Shipping, Exchanges & Returns
Free shipping on orders over R900.
Orders are dispatched within 1 day of receiving your order. We deliver using reputable 3rd party couriers and you can expect delivery within 1-5 working days depending on your location.
Concerned about the environmental impact or need your product sooner? We also offer convenient collection from one of our stores.
Returns & Exchanges
Unsure of your size? Can't choose between two of our products? Why not contact our customer service team? The less unnecessary shipping the better.
Returns and exchanges are always possible
GET IT NOW, PAY LATER
Pay 4 interest-free instalments of R62.50 using PayFlex.
LEARN MORE

R62.50 every 2 weeks. No interest, no fees, no catch. Pay in 4 equal instalments, due every 2 weeks. You can apply in checkout.