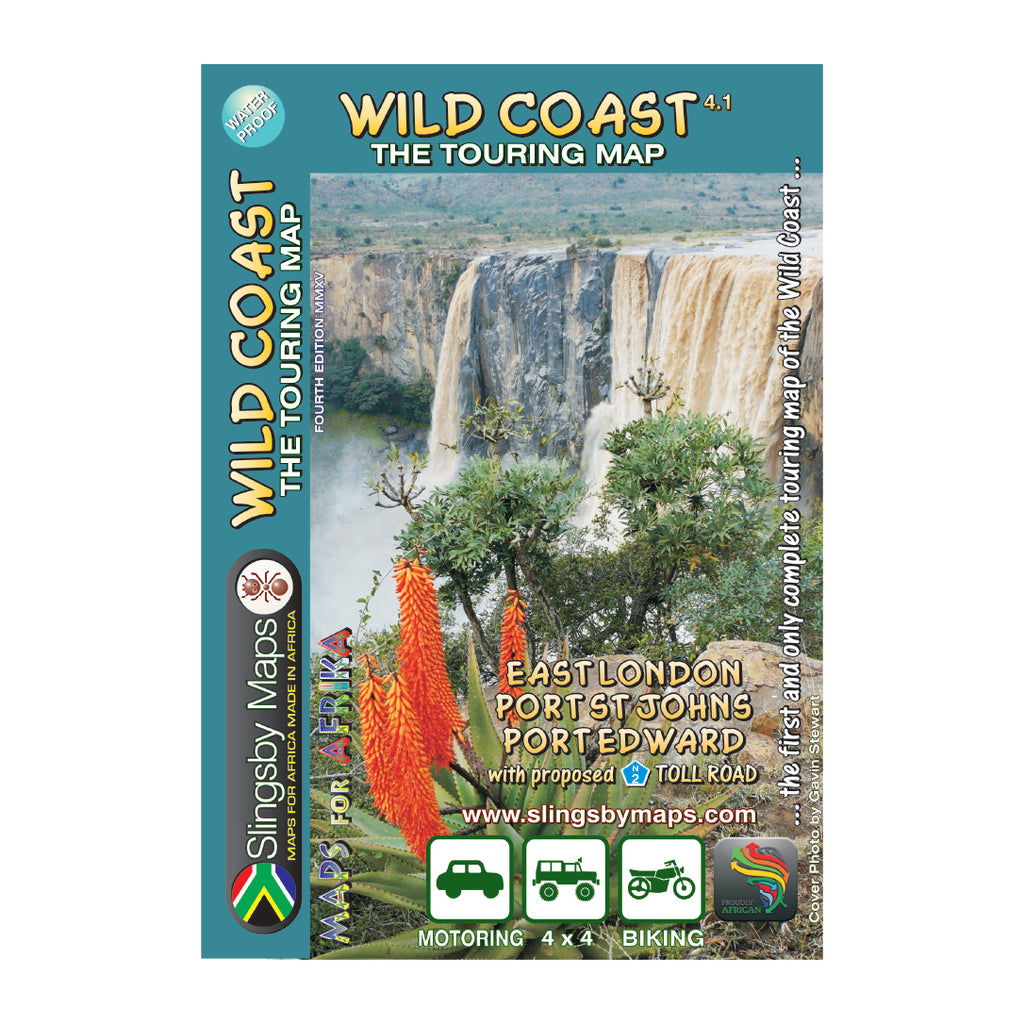 Description

Features

Shipping, Exchanges & Returns

Fit

Get it now, pay later
The Wild Coast is a wilderness paradise, strewn with natural wonders. Over one hundred lagoons thread this romantic coast, pristine beaches await fishermen, surfers and holiday makers; mighty waterfalls plunge directly into the sea, rivers gouge deep secret valleys into this heartland of South Africa's history. Birthplace and resting place of Nelson Rolihlahla Mandela, this extraordinary landscape is where visions were dreamed, battles fought, ships came to dramatic ends.
Product detail
All roads from National Highways to minor gravel roads: 10 classifications that indicate the quality of each road, helping you to plan your route.
Specific landmarks in a land where road-signs are few and far between. These landmarks include schools, clinics, stores, radio masts and all the police stations, with their telephone numbers Airstrips.
Shipping, Exchanges & Returns
Free shipping on orders over R900.
Orders are dispatched within 1 day of receiving your order. We deliver using reputable 3rd party couriers and you can expect delivery within 1-5 working days depending on your location.
Concerned about the environmental impact or need your product sooner? We also offer convenient collection from one of our stores.
Returns & Exchanges
Unsure of your size? Can't choose between two of our products? Why not contact our customer service team? The less unnecessary shipping the better.
Returns and exchanges are always possible
GET IT NOW, PAY LATER
Pay 4 interest-free instalments of R47.25 using PayFlex.
LEARN MORE

R47.25 every 2 weeks. No interest, no fees, no catch. Pay in 4 equal instalments, due every 2 weeks. You can apply in checkout.