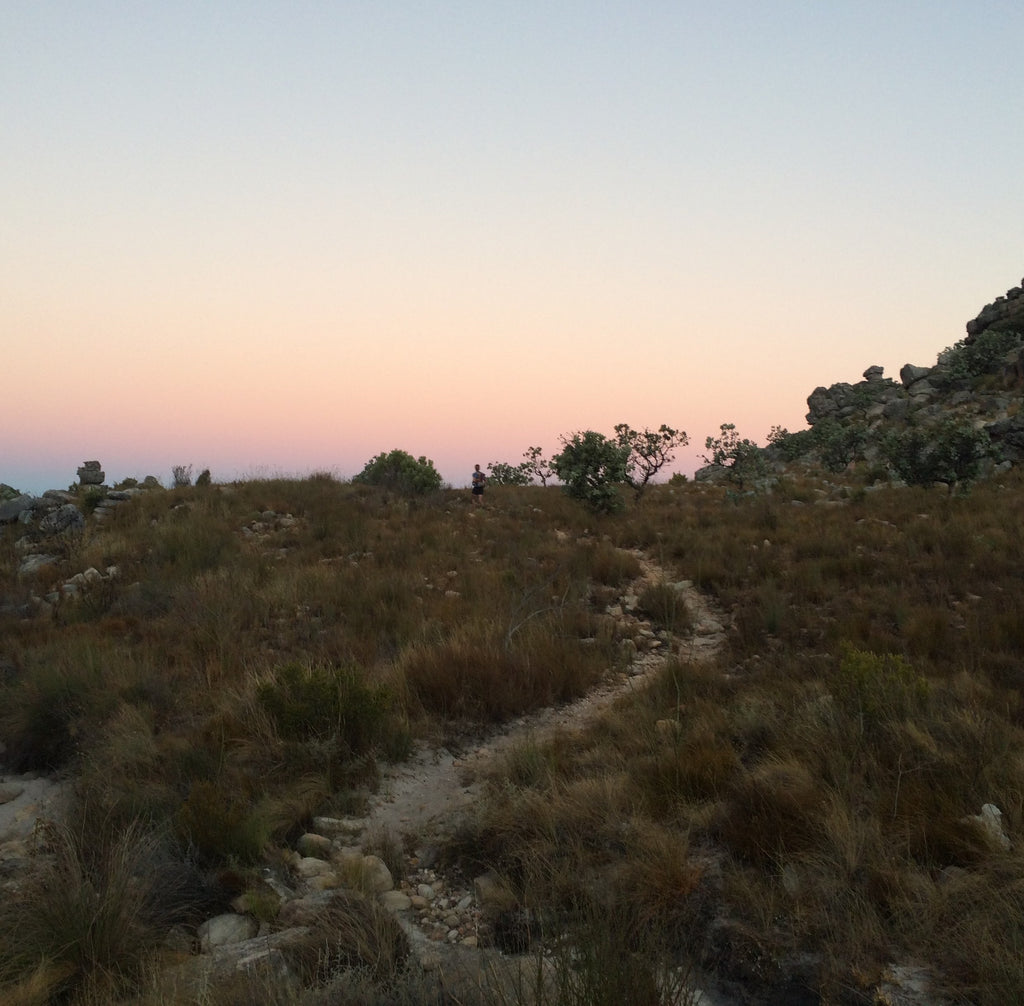 Submitted by:
Dirkie 'Skurkie' Mostert
Where is your MicroAdventure located?
Clanwilliam, Cederberg, Western Cape
How long is the MicroAdventure in total, out and back?
26km


Give the people a short description of your MicroAdventure.
We took the Krakadouw pass up to the Heuningvlei shelter/hut in the Cederberg mountains. It's not the longest mission but there's plenty of action and scenery. I'd say it's perfectly suited for a beginner who wants to try out a two-day MicroAdventure because it was our first one and I'm still damn happy that is was.
The route starts out in a sandy patch of farm vibes - it can be a bit confusing but just head towards and keep to the right shoulder of the valley. From the start of the actual route, it's a serious, gradual climb of around 7 - 8kms up to the saddle. There's a proper stream to your left all the time - great for occasional dips and drinks.

From the top (take in the views), you descend about 1 - 2kms with beautiful rock landscapes all around and then you run/hike another 2 - 3kms of flat single track to the Heuningvlei hut. Keep a keen eye out for the hut, it's well camouflaged in the surroundings (and either Lewis or I forgot our Slingsby map on the counter in town after lunch - don't do that).

We stayed the night (be sure to get your permits in order from Cape Nature) and ran out the next morning.

The shelter is great - we stayed near it for in case the wind picked up. There are beautiful, massive boulders all around to admire. Make sure to arrive before sunset to experience all the pink and purple hues with feet up...and then wait for the stars to come out.

The run out took us around an hour and a half, so even if you hike, you can get back to your car in 3.5 hours.
How do you get to the start? Please share some directions.
From Clanwilliam, on your way to the Pakhuis pass on the R364, take the first right just after the bridge out of town - there is a sign indicating Boskloof swemgat and Krakadouw. Drive out toward the end of that road (about 10 - 12kms) and park under a tree next to the farmer's house on your left. He is aware of the goings on, and so is his dog, so don't stress.

https://goo.gl/maps/BAMAUfJWRx22
How much did it cost (per person)?
R250 - R500 per person
Best time to go?
April/May or August September
A quick note about safety. Can you do it solo? Do you need a crew?
Solo isn't really allowed in Cederberg, but safe for two people.
What sport is this adventure most related to?
Hiking, Trail Running
Do you need any special permissions / permits?
Yes
How difficult is the MicroAdventure?
6/10

See all Micro Adventures
Have a micro adventure you want to share? Submit it here