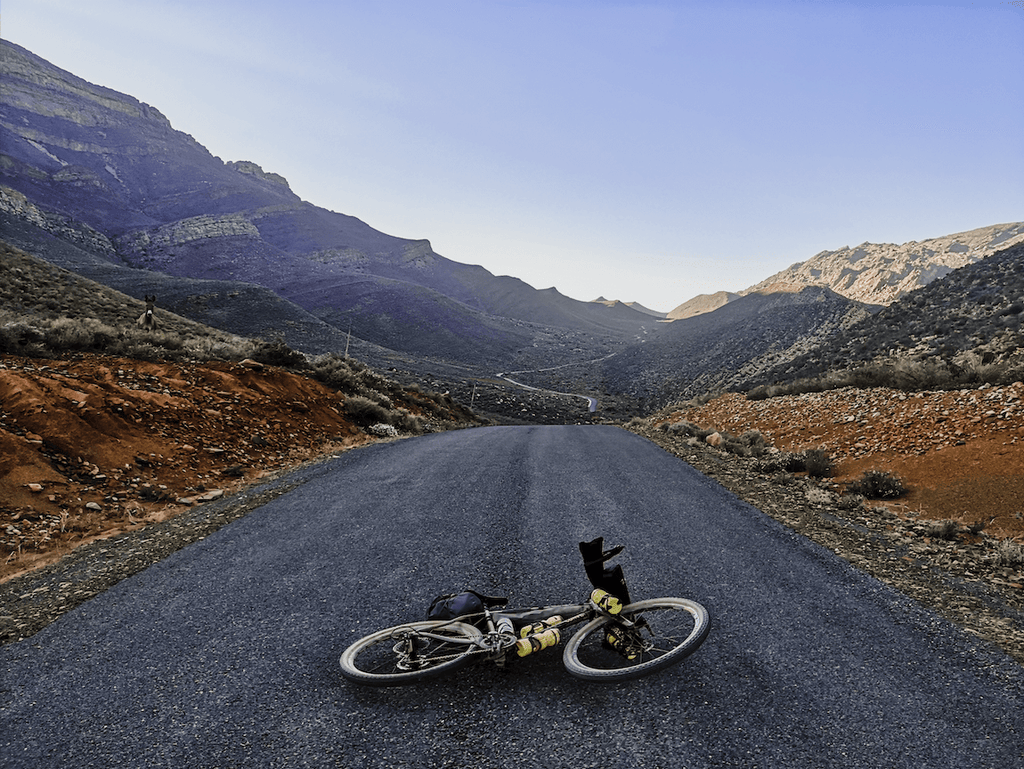 Submitted by: 
Rae Trew-Browne (@raetrewbrowne)

Where is your MicroAdventure located? 
Western Cape, Citrusdal
How long is the MicroAdventure in total, out and back? 
240km looped circuit, starting and finishing in Citrusdal


Give the people a short description of your MicroAdventure.
The Cederberg Circuit is 240km circular loop straight through the heart of the Cederberg. Starting and ending in Citrusdal the route climbs close to 4000m of elevation and tackles some really tough passes like the Uitkyk Pass (which has now been tarred so it's not as tough as it used to be).

The route can be done in 1 (if you crazy) - 4 days with various spots to sleep along the way. With so much to do and see in the Cederberg it is best to take it in over 3 days. We did it in 2 days due to time constraints which made it really tough but the views more than made up for it.

We slept over at the Cederberg Oasis, a brilliant little backpackers deep in the Cederberg. They have a vast amount of options available, including little wooden A-Frame tents that are really cheap and have all the bedding in them which means you don't need to carry sleeping bags etc. Their restaurant makes up some really great food so you also don't need to carry too much food with you on the bike. If you do the 2 day option save some energy for the second day as it is by far the tougher of the two.

Both days have some mega climbing but day 2 just feels relentless, and you tackle the Middelberg Pass in the last 30km just so you remember how much the ride hurts. By far the best 2 days I have had on the bicycle in a long, long time!

How do you get to the start? Please share some directions. 
Head up the N7 till you hit Citrusdal, a small town just before Clan William (another small town). 
How much did it cost (per person)? 
R251 - R500 per person

Best time to go? 
Autumn or early spring. Summer is crazy hot and winter is crazy cold.
A quick note about safety. Can you do it solo? Do you need a crew? 
Very safe, easily doable solo.
Do you need any special permissions / permits? 
You will only need permits if you would like to ride the Sandrif MTB Trails. Permits are available from Sandrif Reception at R40 a rider.
How difficult is the MicroAdventure? 
8 out of 10
3 pro tips for people wanting to do this:
The road through the Cederberg is actually quite busy so take a buff along to cover your mouth and nose from the dust when cars and motorbikes go past.
Definitely stop at Dwarsrivier for wine and beer tasting.
Sandrif MTB trails are epic and add another 30km onto the distance if you get bored of just riding on the gravel.



Check out the video:


__________________________
Have a micro adventure you want to share? 
Submit it
HERE

__________________
________