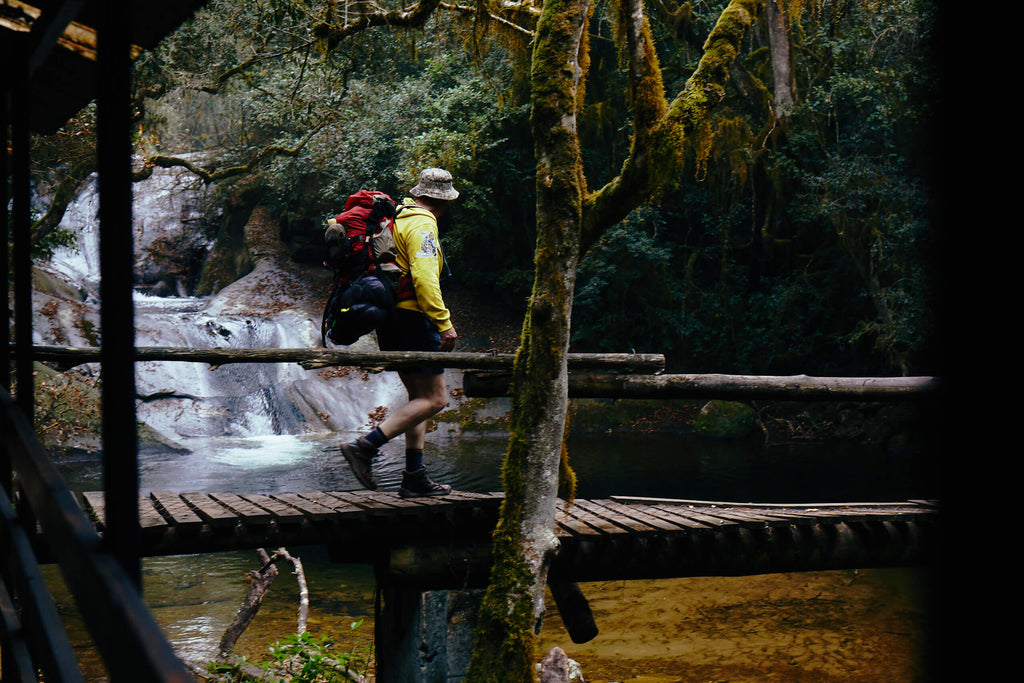 Submitted by: 
Luke Kuisis (@lukekuisis)

Where is your MicroAdventure located? 
Magoebaskloof, Limpopo.
How long is the MicroAdventure in total, out and back? 
2 - 6 days



Give the people a short description of your MicroAdventure.
I wanted to spend some time with my brother and my Dad so I decided we should go on a Hike. Safcol makes it pretty easy and offers anything from a 2 - 6 day hike that you can book online.

We decided to do 2 nights as it was a long weekend. We drove through from Pretoria early on a Friday morning (+-5 hours with a couple of stops thrown in) we reached de Hoek hut at about 11h00 where we decided to park and start hiking from. The first day was a pretty easy 8kms along a river through the beautiful sub-tropical forests.

We slept at Woodbush hut the first night. The huts have running water, Firewood and the mattresses are pretty decent. We woke up to rain early the next day that continued throughout the day while we made our way to the Broederstroom Hut.

The trail on the second day was 15km and took us through some beautiful pine forests where we passed "The tallest planted tree in the world" there were plenty of streams and waterfalls where we could fill up bottles. By the time we got to hut we were soaked.

We had originally (optimistically) planned to hike back to the car on day 3 which was a relatively flat 18km hike but I had a flight to catch that I afternoon that we were worried I was going to miss so I ended up catching a lift with Acai, a guy that works for Safcol who very generously gave me a lift to de Hoek hut so I could pick up the car and we could drive back from the hut. It was disappointing that we were not able to do the last day but I guess it just gives me a reason to go back!
How do you get to the start? Please share some directions. 
https://www.google.com/maps/@-23.845018,30.031944,16z?hl=en-US 
How much did it cost (per person)? 
R501 - R1,000 per person




Best time to go? 
Anytime

A quick note about safety. Can you do it solo? Do you need a crew? 
You can do it solo.

What sport is this adventure most related to? 
Hiking & Trail running
Do you need any special permissions / permits? 
Yes, - you need to Book the huts in Advance!
http://www.safcol.co.za/what-we-offer/ecotourism/magoebaskloof/

How difficult is the MicroAdventure? 
4 out of 10
Three pro tips for anyone wanting to do it.
- Bring Waterproof clothing for Rainy days
- Dont rely on the streams for water
- Watch out for rickety bridges


__________________________
See all Micro Adventures

Have a micro-adventure you want to share? 
Submit it HERE

__________________
________