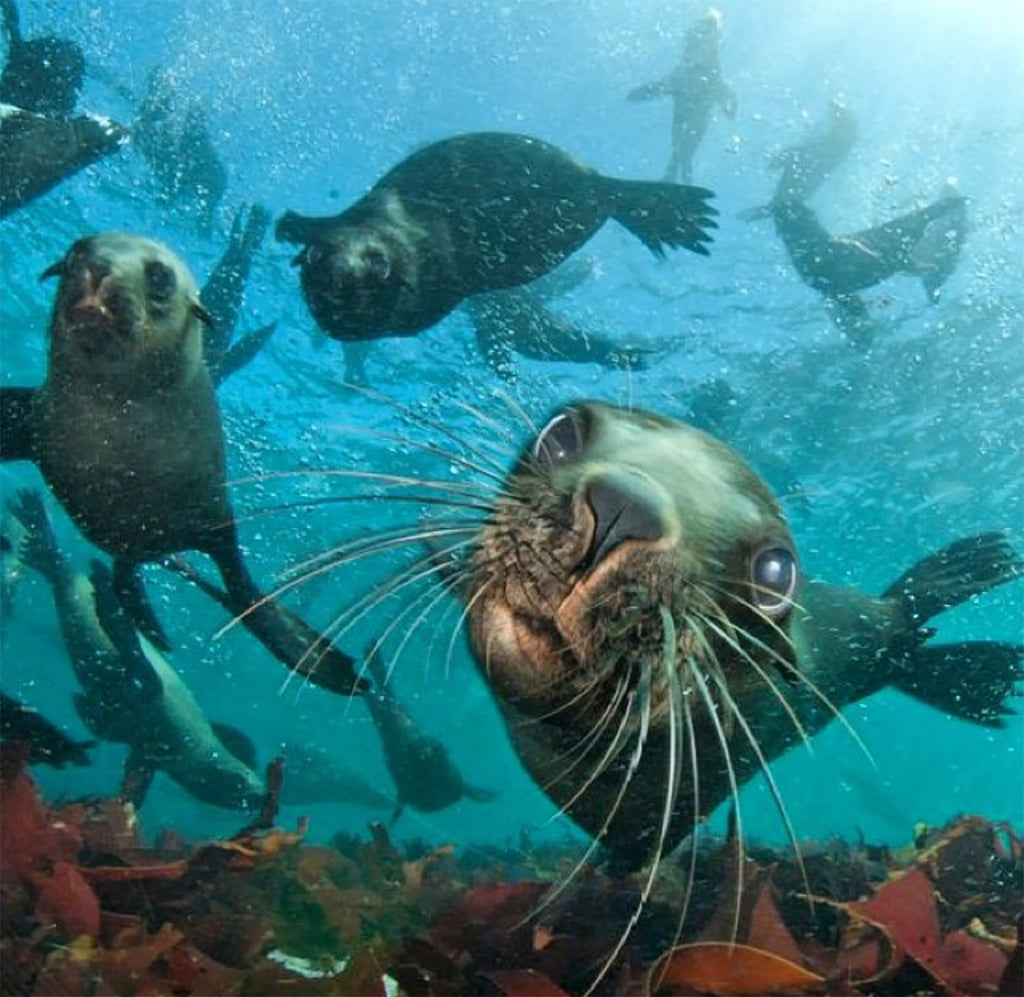 Submitted by:
Bryan Little
Where is your MicroAdventure located?
Cape Town
How long is the MicroAdventure in total, out and back?
4 hours
Give the people a short description of your MicroAdventure.
Seal snorkeling at the Hout Bay seal colony is probably my favourite thing to do in Cape Town, you get the opportunity on our doorstep to immerse yourself into an incredible interaction with the seal colony. At one stage I was completely addicted, going every chance I got.

There's nothing in the world like being surrounded by these friendly inquisitive creatures who are absolute masters of underwater gymnastics, especially the young pups in the late summer who will literally sniff your goggles like a puppy-dog! ULTRA cute. Contrary to popular belief - it's safe (no sharks) and accessible to anyone who is comfortable floating on the top of the water and the Animal Ocean guides are experienced, knowledgeable and passionate about seals and the ocean. All gear is also provided. Swimming down, holding onto the kelp and looking up at the swirling torpedoes filling your entire vision is to experience something truly unforgettable.
This is the place that the cover photo of the BLUE PLANET 2 series was taken! if you've seen the series you will know what a remarkable thing this is. Of all the world's oceans and incredible life to be found our little seal colony made the cover! Definitely a micro mission not to be missed!  
How do you get to the start? Please share some directions.
Meet at the Animal Ocean base in Hout Bay.
How much did it cost (per person)?
R500 - R1,000 per person
Best time to go?
Day, 'summer' (Sept - May weather permitting)
A quick note about safety. Can you do it solo? Do you need a crew? 
If you are hardcore you could do it yourself but recommended to go with the Animal Ocean team as they have the permits, safety knowledge etc. There are other operators, but they are in it for the cash while Animal Ocean are passionate ocean lovers wanting to share the experience.
What sport is this adventure most related to?
Surfing, Snorkeling, Diving
Do you need any special permissions / permits?
Yes
How difficult is the MicroAdventure?
2/10
See all Micro Adventures
Have a micro adventure you want to share? Submit it here