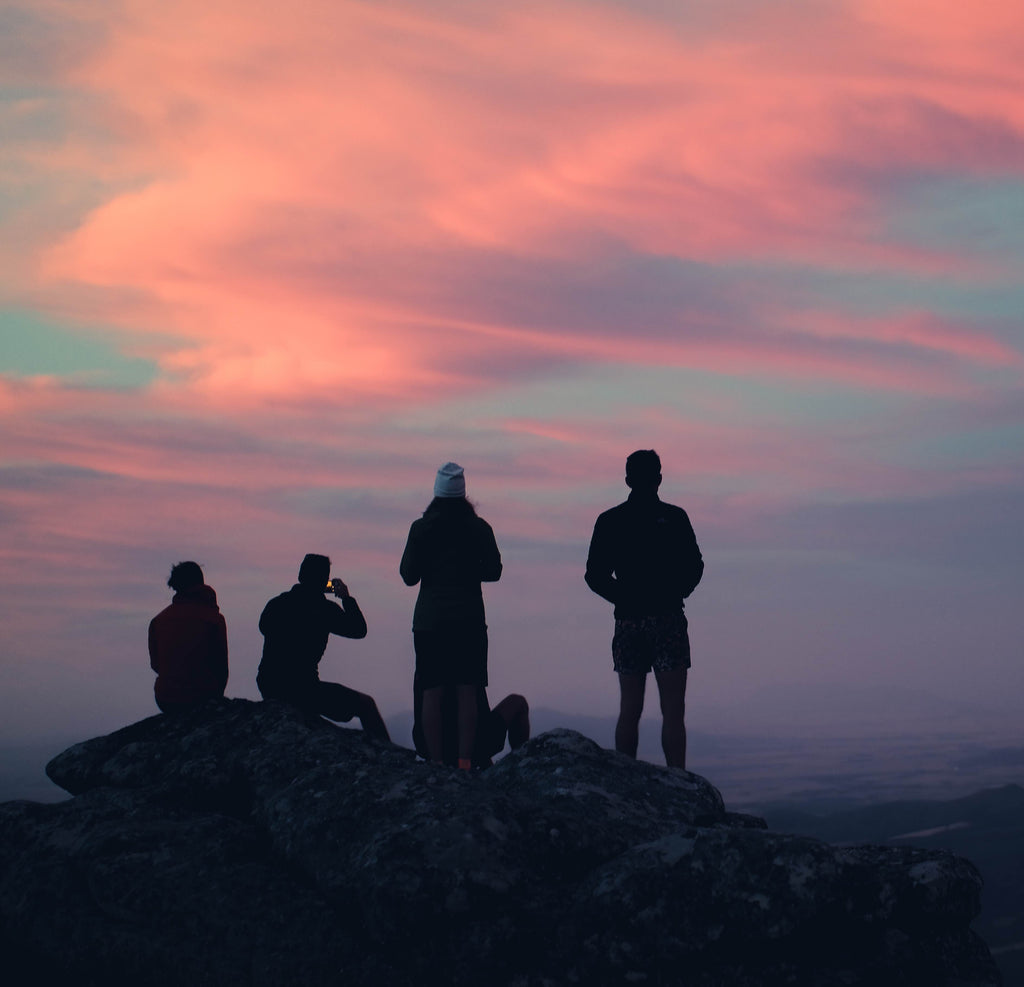 Submitted by:
Dalene van Staden
Where is your MicroAdventure located?
Stellenbosch, Western Cape
How long is the MicroAdventure in total, out and back?
Excluding chilling at the top - going up: 2hrs15mins and coming down 1hr45mins
Give the people a short description of your MicroAdventure.
We parked the cars at the big parking area between the Coetzenburg Athletics Stadium and the grass rugby fields next to the Danie Craven Stadium. The path that leads up to the mountain is relatively easy to find. The general rule of thumb is just to go up. We enjoyed a spectacular sunset and a chilly night at the top and woke up for sunrise with the smells of coffee. After coffee and rusks we packed up and came back down.  
How do you get to the start? Please share some directions.
https://goo.gl/maps/hDo6KRcF7v12
How much did it cost (per person)?
Free!
Best time to go? 
When it is not raining or misty. Best to not hike up/down in the dark unless you know the route well.
A quick note about safety. Can you do it solo? Do you need a crew?
I have gone up and down the mountain by myself (solo lady). Apparently, there have been some incidents lately though. So I recommend a group of at least 4. Once at the top you will not be bothered by anyone.
What sport is this adventure most related to?
Hiking
Do you need any special permissions/permits?
No
How difficult is the MicroAdventure?
3/10

See all Micro Adventures
Have a micro adventure you want to share? Submit it here