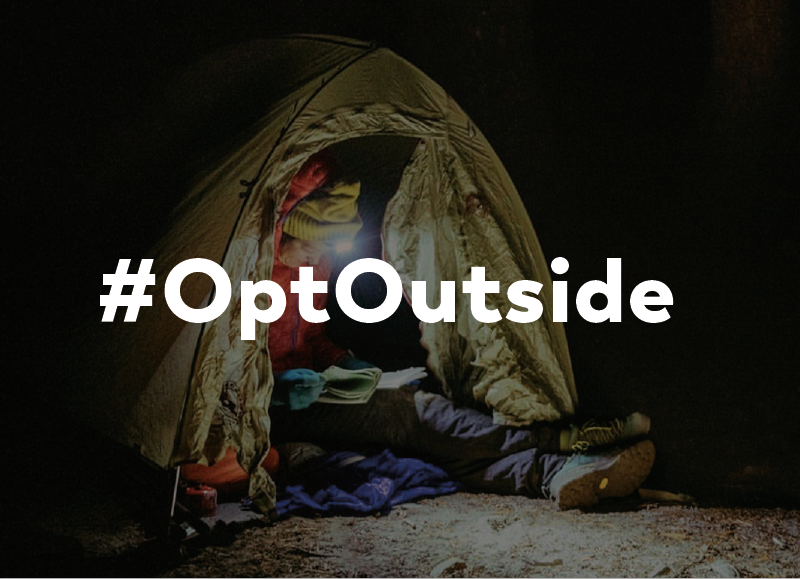 WE ARE CLOSING OUR DOORS ON BLACK FRIDAY
At Gone Outdoor, we believe in the value of spending time outside - especially in an age where most of our time is spent indoors, behind screens. So, like last year, we are closing both our Cape Town and Johannesburg stores on Black Friday and choosing to #OptOutside.
The #OptOutside campaign was started 5 years ago by US-based outdoor retailer REI. They've run the campaign every year since, and it has now turned into a worldwide movement. In the last three years, 15 million people and 700 organizations have created a new tradition to #OptOutside on Black Friday.
This year, the Gone. team is disconnecting from the internet and the world, we're going camping near Cape Point instead. We've invited the guys from Sealand Gear and Jack Black along. Our "Thanksgiving" evening will be spent around a bonfire and a braai, drinking Jack Black beers, and talking about adventures of the past year, and the year to come. 
On (Black) Friday, we'll be spending the day surfing, hiking, foraging and relaxing at camp. Instead of shopping, we're gifting each other with good times, memories and companionship. 
We are proud to be a part of this story and we'd like you to join us in choosing to #OptOutside this week. We're not talking major excursions, but small local jaunts. Perhaps a walk in the park, a run on the trails, a short mission to the beach, or mountain, or even camping in your garden!
We look forward to seeing your #OptOutside missions tomorrow.