180 South: Conquerors of the Useless
Patagonia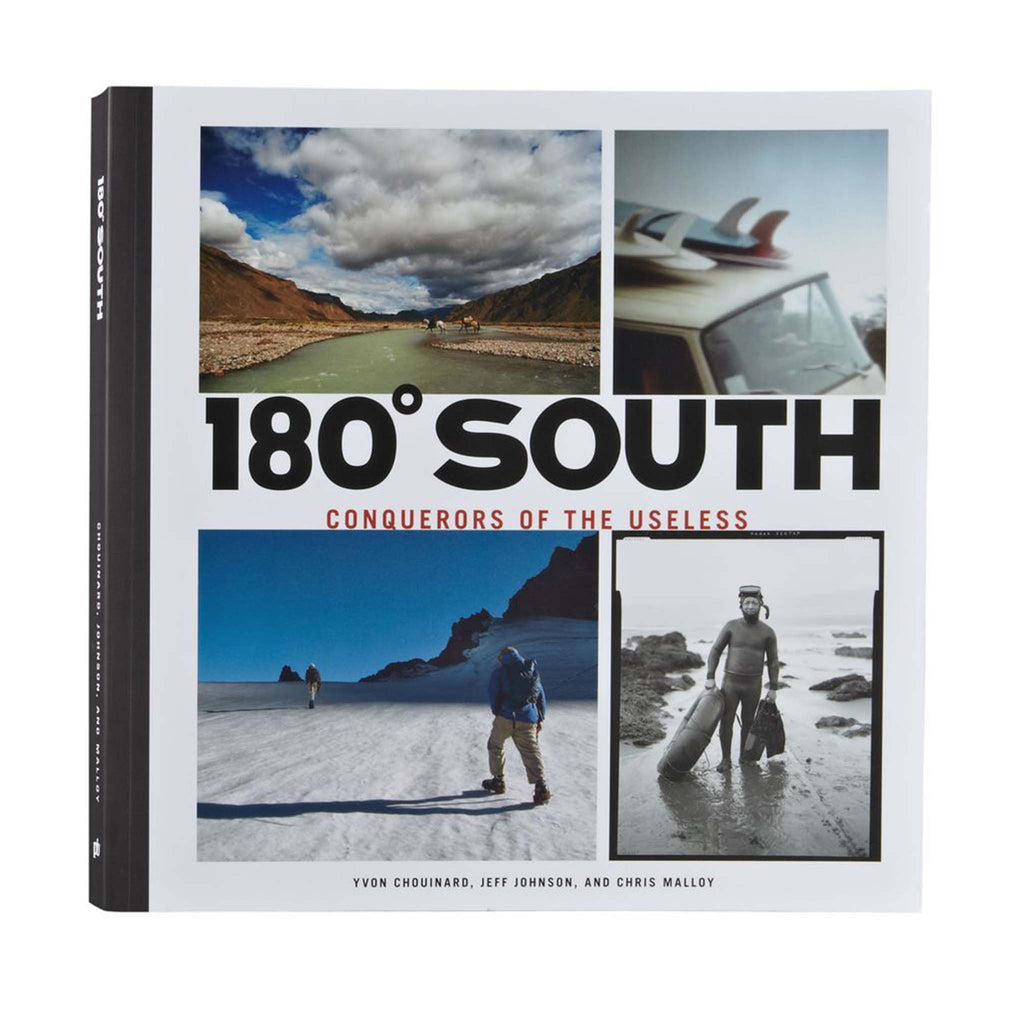 Description

Shipping, Exchanges & Returns

Fit

Get it now, pay later
Patagonia's 180º South: Conquerors of the Useless is an in-depth look at the motivations and sensibilities of the people on both sides of the camera of the 180º South film. 
Chris Malloy and Jeff Johnson, inspired by an obscure 1960s era film about a journey from Ventura, California, to Chilean Patagonia called Mountain of Storms, embarked on a journey of their own – and made a film about it. Published by Patagonia, this book, 180° South: Conquerors of the Useless, is the story of that journey and film. It tells of the inspirational and life-changing experience that was Mountain of Storms, and how that set Yvon Chouinard and Doug Tompkins on a lifetime of fighting to save wilderness. It tells of the inspiration they provided to Chris and Jeff and their desire to do something similar. And it tells of the 180° South trip with words and images not seen in the film.

Shipping, Exchanges & Returns
Free shipping on orders over R900.
Orders are dispatched within 1 day of receiving your order. We deliver using reputable 3rd party couriers and you can expect delivery within 1-5 working days depending on your location.
Concerned about the environmental impact or need your product sooner? We also offer convenient collection from one of our stores.
Returns & Exchanges
Unsure of your size? Can't choose between two of our products? Why not contact our customer service team? The less unnecessary shipping the better.
Returns and exchanges are always possible
GET IT NOW, PAY LATER
Pay 4 interest-free instalments of R112.50 using PayFlex.
LEARN MORE

R112.50 every 2 weeks. No interest, no fees, no catch. Pay in 4 equal instalments, due every 2 weeks. You can apply in checkout.