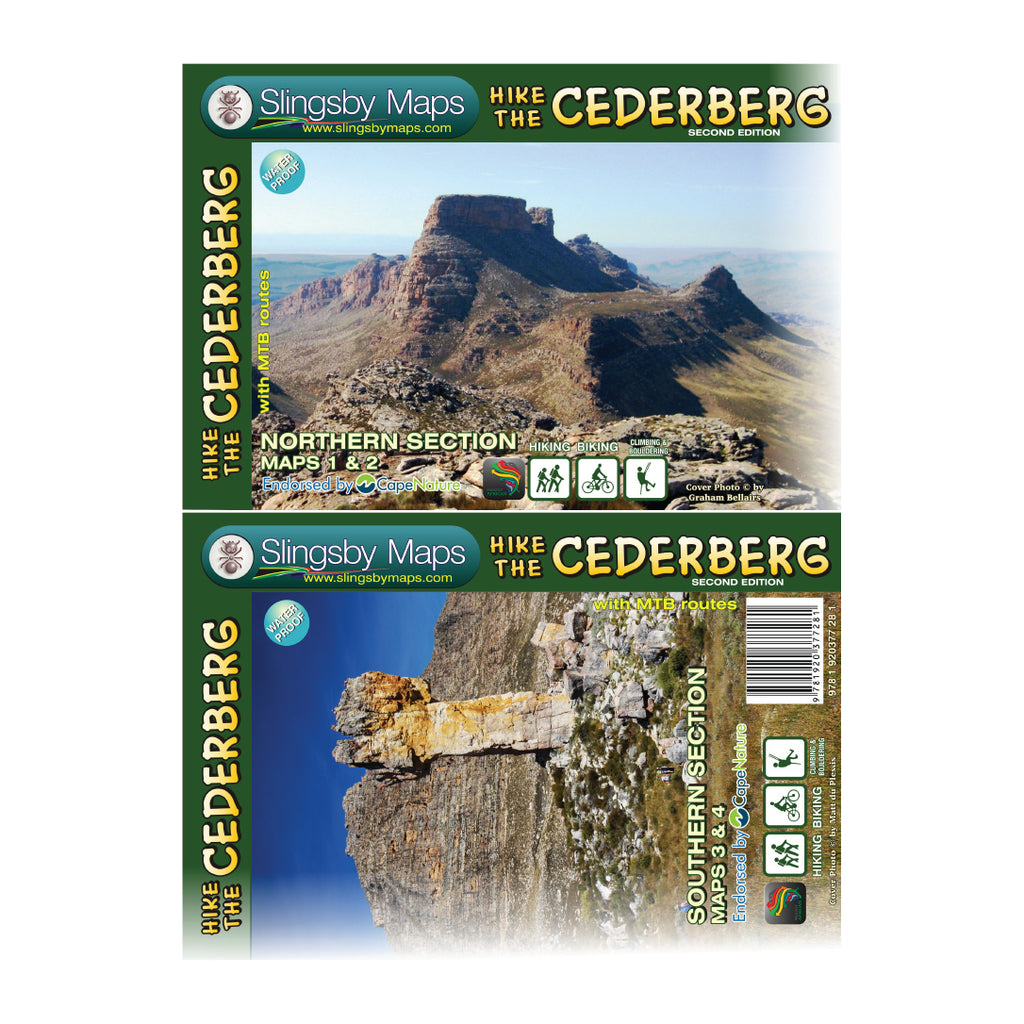 Description

Features

Shipping, Exchanges & Returns

Fit

Get it now, pay later
More than a hundred hikers, mountaineers, conservationists and locals have contributed their special knowledge to the project, which has been proudly endorsed by CapeNature. Every single public footpath has been researched on foot, and the maps include distances between path junctions, as well as GPS coordinates, altitudes, etc etc.
Product detail
popular bouldering sites, as well as the complex of fine mountain biking trails around Dwarsrivier/Sanddrif and other locations./li>
caves, perennial water, pools, dramatic rock formations and sites of historical importance (but caves that have rock art are not shown except in supervised situations such as the Sevilla Trail) and many more.
Shipping, Exchanges & Returns
Free shipping on orders over R900.
Orders are dispatched within 1 day of receiving your order. We deliver using reputable 3rd party couriers and you can expect delivery within 1-5 working days depending on your location.
Concerned about the environmental impact or need your product sooner? We also offer convenient collection from one of our stores.
Returns & Exchanges
Unsure of your size? Can't choose between two of our products? Why not contact our customer service team? The less unnecessary shipping the better.
Returns and exchanges are always possible
GET IT NOW, PAY LATER
Pay 4 interest-free instalments of R74.75 using PayFlex.
LEARN MORE

R74.75 every 2 weeks. No interest, no fees, no catch. Pay in 4 equal instalments, due every 2 weeks. You can apply in checkout.