Patagonia Business Library (3 paperback books)
Patagonia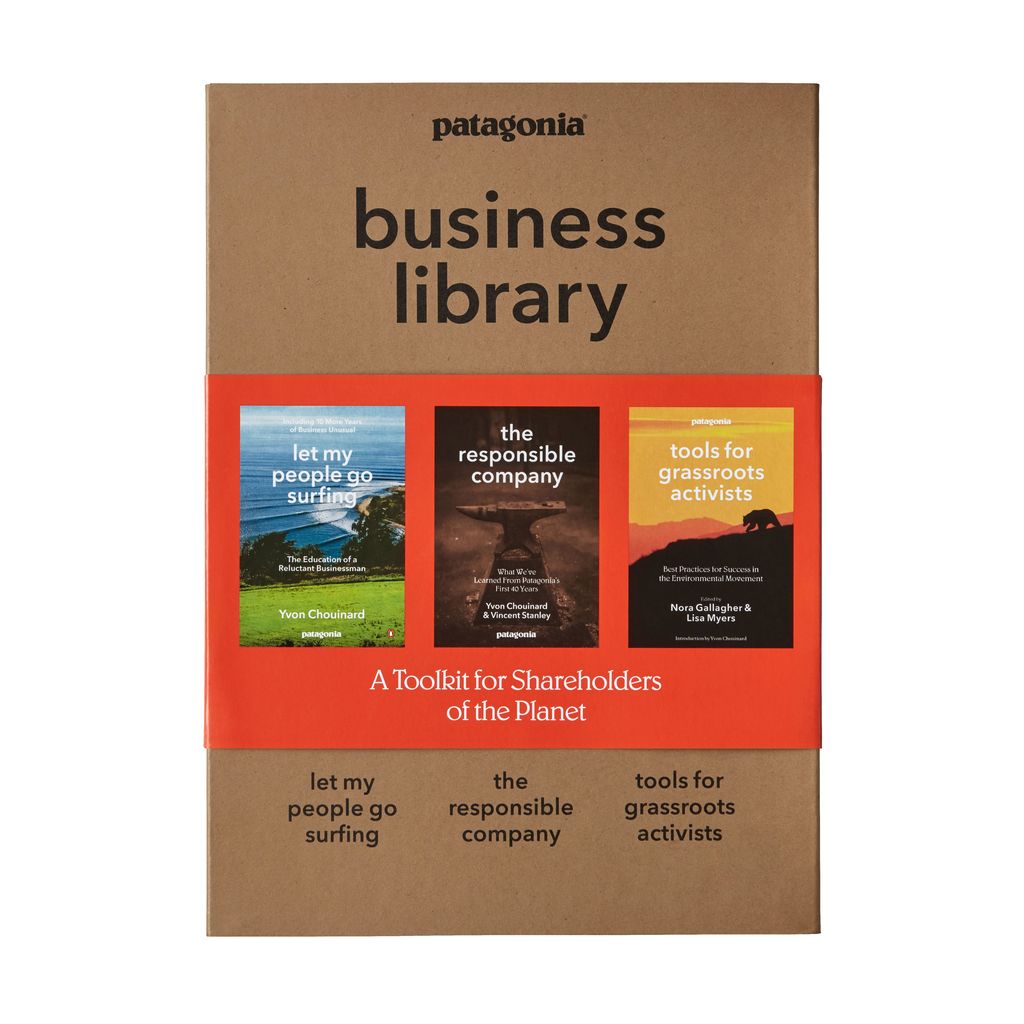 Description

Shipping, Exchanges & Returns

Fit

Get it now, pay later
Over 40 Years of Radical Business Wisdom, Strategies, and Practices—For Profit and Non Profit—in One 3-book Collection.
In Let My People Go Surfing (Including 10 More Years of Business Unusual), Patagonia founder Yvon Chouinard lays out his business and environmental philosophies, which are the foundation of this always iconoclastic, visionary, and increasingly influential company. The Responsible Company and Patagonia's Tools for Grassroots Activists present the practical applications, strategies and tools to execute those philosophies, in both the workplace and in environmental organizations. Together the three books provide readers what they need to operate responsibly and effectively in both arenas today: business and activism. By packaging all three books together, Patagonia is emphasizing that the lines between business and environmental activism can be blurry, as demonstrated for its over 40-year history. Businesses today must be conscientious about their environmental footprint, always working to minimize it, and activist groups should apply business principles to their organizations in order to succeed.

Shipping, Exchanges & Returns
Free shipping on orders over R900.
Orders are dispatched within 1 day of receiving your order. We deliver using reputable 3rd party couriers and you can expect delivery within 1-5 working days depending on your location.
Concerned about the environmental impact or need your product sooner? We also offer convenient collection from one of our stores.
Returns & Exchanges
Unsure of your size? Can't choose between two of our products? Why not contact our customer service team? The less unnecessary shipping the better.
Returns and exchanges are always possible
GET IT NOW, PAY LATER
Pay 4 interest-free instalments of R212.25 using PayFlex.
LEARN MORE

R212.25 every 2 weeks. No interest, no fees, no catch. Pay in 4 equal instalments, due every 2 weeks. You can apply in checkout.