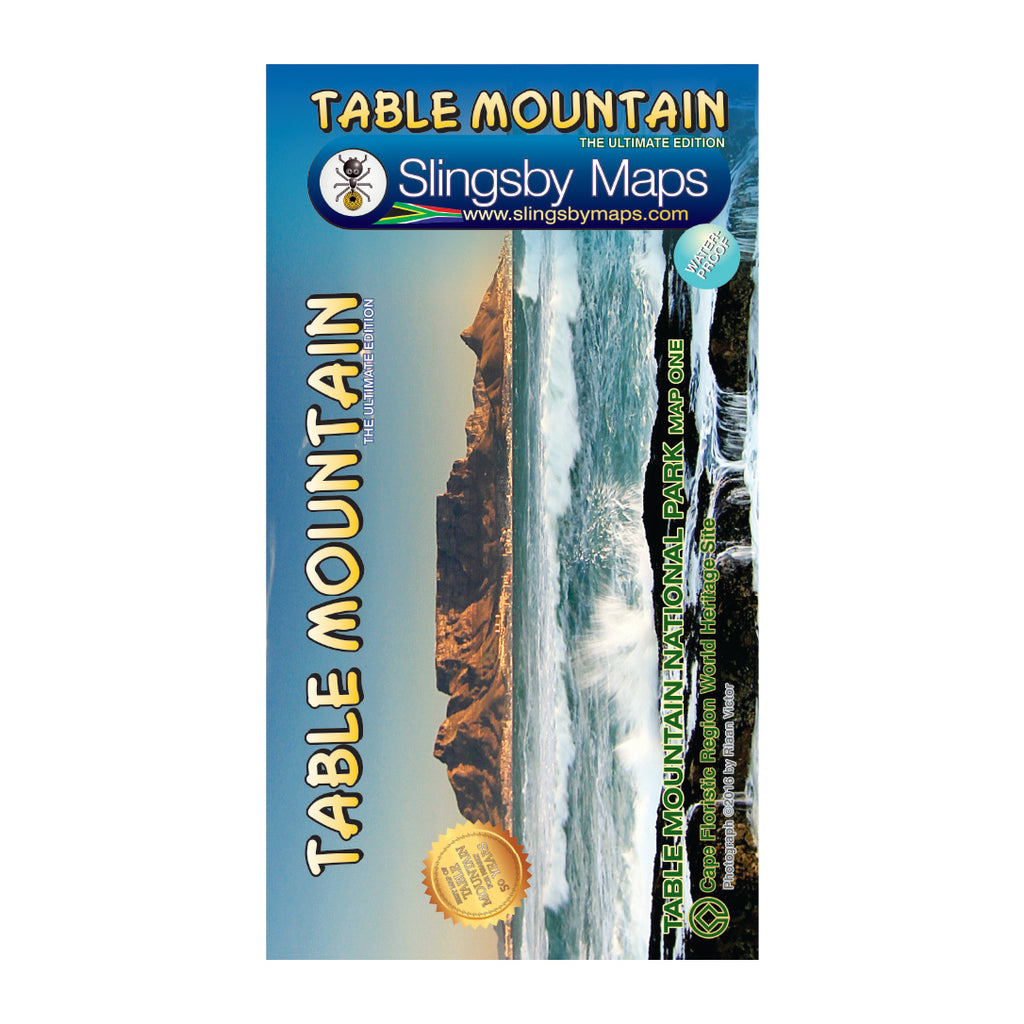 Description

Features

Shipping, Exchanges & Returns

Fit

Get it now, pay later
This highly detailed map shows all approved paths on the mountain and includes full GPS information. The map shows the Hoerikwaggo and the People's Trail, and covers the area from Signal Hill to Devil's Peak and Llandudno to Constantia Nek and the Vlakkenberg Plateau. This is the only map of the mountain endorsed by the Table Mountain National Park, and approved by the Mountain Club of South Africa.
Product detail
Slingsby maps are the best! Thanks to the maps we had the best time of our lives hiking around without worries. The trails are as described and the maps are so accurate, they give one a sense of security. Beautiful jobs! Save yourself a lot of troubles and headaches by ordering and buying the Slingsby maps. – Brigitte Cohn, USA
Distances and estimated times shown for all paths above the Contour Path or Pipe Track; Long/Lat grid at 10" intervals as well as the 200 metre square UTM grid; Completely revised vegetation distribution.
Shipping, Exchanges & Returns
Free shipping on orders over R900.
Orders are dispatched within 1 day of receiving your order. We deliver using reputable 3rd party couriers and you can expect delivery within 1-5 working days depending on your location.
Concerned about the environmental impact or need your product sooner? We also offer convenient collection from one of our stores.
Returns & Exchanges
Unsure of your size? Can't choose between two of our products? Why not contact our customer service team? The less unnecessary shipping the better.
Returns and exchanges are always possible
GET IT NOW, PAY LATER
Pay 4 interest-free instalments of R42.25 using PayFlex.
LEARN MORE

R42.25 every 2 weeks. No interest, no fees, no catch. Pay in 4 equal instalments, due every 2 weeks. You can apply in checkout.