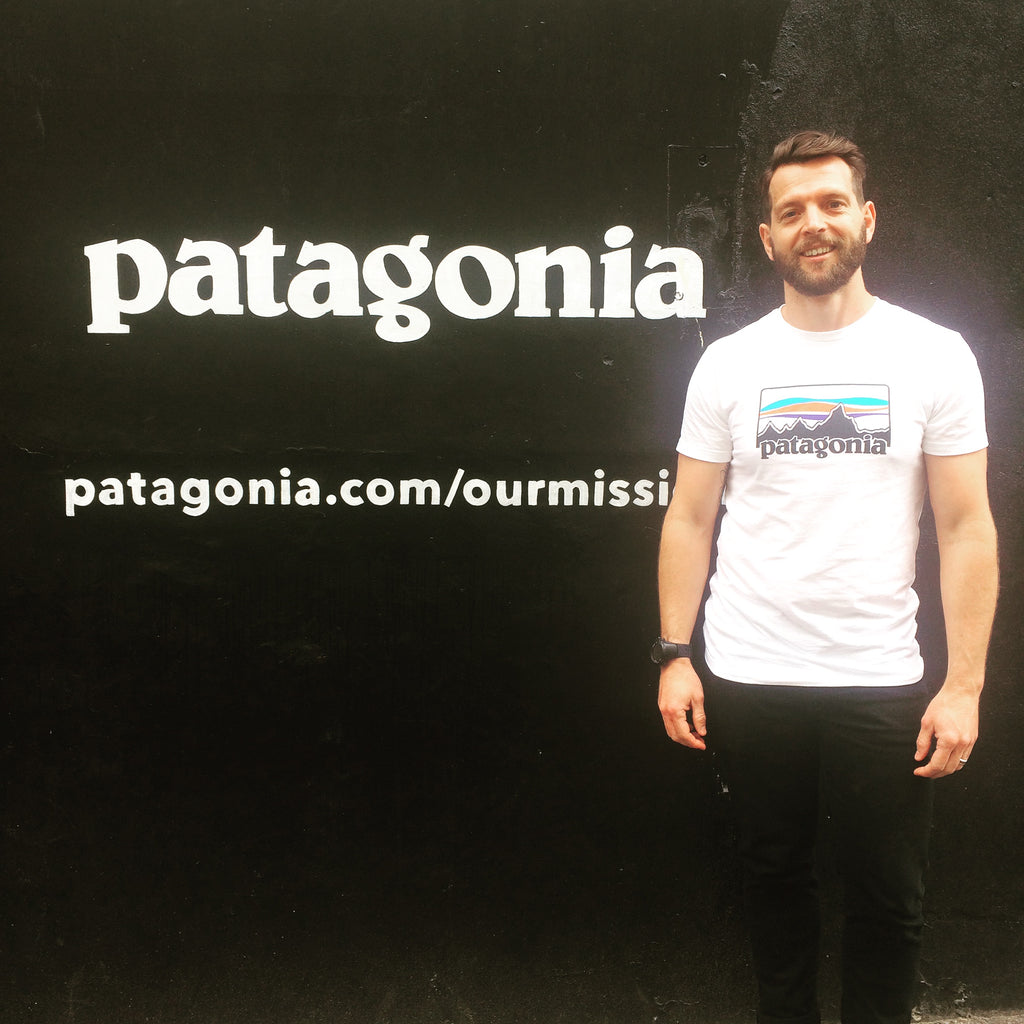 Johann van der Nest is a part-time employee in our store and a full-time dirtbag. When he's not in the store, he can be found somewhere on Table Mountain.
This weekend he will participate in the 65km Ultra Trail Cape Town (UTCT) we asked him why? Here is what he had to say.
"The connection"
Trail running is connecting with nature. It's connecting me with the present. It's when I try and make sense of it all, this life. In running I experience a freedom, a clarity of mind. I experience joy. Pain. Extreme gratitude. I push beyond my own limits, or what I thought were my limits.
I will start my final race this year on a Saturday, 2 December, at four in the morning with hundreds of fellow runners and power through ten hours of amazing trails on the 65 km Ultra Trail Cape Town (UTCT) route.
The UTCT comprises three trail races of 100km, 65km, and 35km that traverse the mountains and beaches of the Cape Peninsula. A year ago, I entered the 65 km and set out to pursue the absurd: a 10-month training programme to see me through 65kms of mountain, forest and sand.
A large part of 2017 was spent with friends on the mountain, many hours shared with friends in preparation for this route.
The absurd
The route starts with an ascent that snakes from Cape Town to Signal Hill from where runners will make their way around Lions Head. It's up Table Mountain via Platteklip Gorge, and once we reach the top we dance across the Table-top ridge, traversing Table Mountain with a descent into Constantia.
This is halfway…
The Alphen Trail releases us onto the technical sections of Cecilia- and Newlands Forest, which is followed by a steep drop down into the University of Cape Town's upper campus. The final 10km includes an intense climb up to the Blockhouse and a lower traverse of Devils Peak. When you reach this, you know you're home.
65 km. 3100 m elevation.
Following 220 hours of training runs, and 2 pairs of shoes, race day is almost here.
This UTCT journey started with a single focus in mind: finish the race. During the months of training, meeting amazing people and pushing beyond what I thought possible, I've shifted focus to something bigger than my own aspirations.
I want to run and show support to Movember (fluff continues to grow on my upper lip as I'm typing this) and raise awareness for Men's Mental Health. The Movember Foundation is committed to helping men live happier, healthier and longer lives, and this is necessary – more than 500 000 men take their own life every year. Around the world, on average we lose a male to suicide every minute of every day.
I'm hoping to make a difference and be a further catalyst for conversation around this issue because it's a conversation we need to be having.
Running is all about the process. It starts the moment you lace up and continues hours after you return from the trail. This process is spending time with yourself, connecting with the church of nature, clearing your mind and having conversations about life, or just the latest running gear, for that matter. It's about talking, about having conversations. And it's about connecting with the me that gets pushed aside in day-to-day life.
Let's talk race day.
Am I scared? Yes. Will I be exhausted? Yes. But I will look back on this challenge and remember it as the best challenge of my life. I am looking forward to couple of things on race day: an amazing vibe and to experience the collective efforts of hundreds of other trail runners, each with their own goals. Specifically, I am excited to meeting fellow trail warriors, breaking through that pain cave and hopefully I can share as much positive vibes for as long as my body allows. And then share more of it with a beer in hand on the other side of the finish line. Let's see, but let's not forget to talk."
Support Johann with his Movember campaign.
Shop trail running.