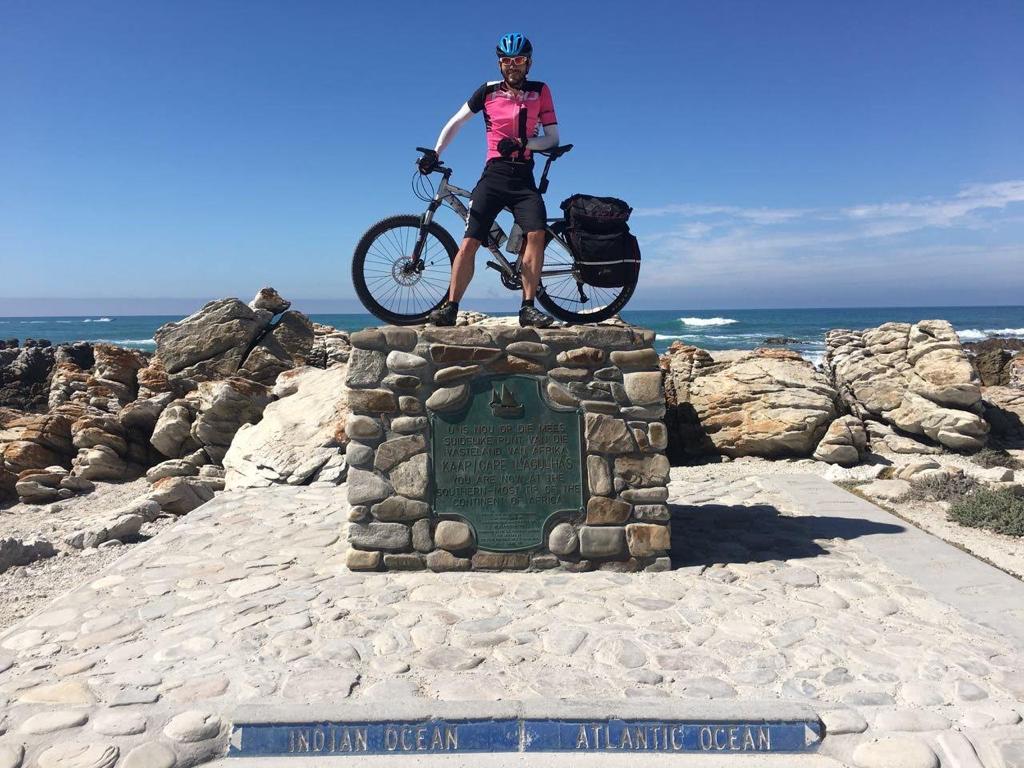 Remember the name Iain Peterkin? Iain is the guy who not just won the #Gone2Gone September segment. He absolutely smashed it. On the second last day of the #Gone2Gone finale, Iain clocked 1:58:05, being the only runner to get under the 2-hour mark and claiming the crown.
Iain is a very strong runner, but he's also an avid bikepacking adventurer. This December, he is saddling up for a bikepacking trip of about 1000km, stretching from the northern Western Cape coastline and back down through the Cederberg and winelands region.
We know it's longer than our usual Micro Adventures, but since it's holiday time and it's such an exciting trip, we couldn't resist to share it!
Follow Iain's journey here on our blog and @i_are_peterkin and @gone_outdoor on Instagram.
So let's hand over to the man himself:
I've called the Western Cape home now for almost a year. I made the move from Gauteng mostly because of my love for the outdoors, going off the beaten trail and maybe even getting a little lost.
A few years ago, I happened upon my Strava heatmap, which shows every single activity I've ever done all on one map. It awakened the absolute desire to explore more because the blank spots on the map haunt me!
So I decided to pack my pannier bags, apply the sunscreen and explore my new home province some more!
I've got a little less than 3 weeks at my disposal, which makes the trip very manageable. The plan is to start by heading up the West Coast via Langebaan, Lambert's Bay and finally Strandfontein along a railway service road. From there I'll follow the navigation on the Komoot app to take me to Calvinia far away from the main routes. I've camped in the Calvinia municipal camp ground on a previous bikepacking trip and it is a memory that still stands out, so I'll stop over there and stock up before heading out for a hard few days through the Cederberg.
The plan is to head down to Wupperthal, because I've driven through those mountain passes in a car and wished I could cycle them and then into an area I've only ever looked out over from the top of the Cederberg Tafelberg, I have no idea what to expect, but I imagine very hot days, very few people and cold, starry nights.
I'll stop at the Nuwe Rust Campgrounds for a few cold Cokes, some time in their pool and a hot shower before heading back to civilisation. Prince Alfred Hamlet, Ceres and then Tulbagh (because the Bain's Kloof Pass is closed) all the way home!