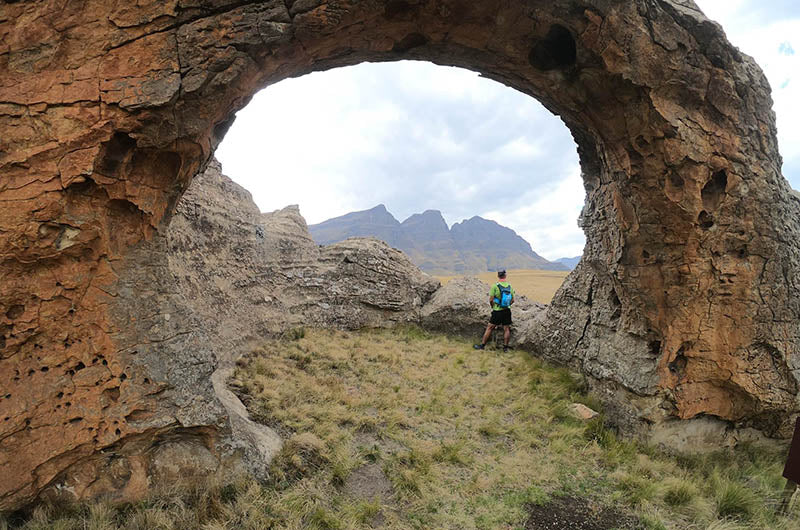 Submitted by:
Grant Harper
@grantharper
Difficulty:
8/10
Most suited to:
Hiking, Trail Running
Where is your MicroAdventure located? 
Underberg, KwaZulu-Natal
How long is the MicroAdventure in total, out and back? 
10 Hours
Give the people a short description of your MicroAdventure.
We started at Bushmans Nek border post and headed up the trail towards Thomatu pass. We made our way across the front of the Devils Knuckles and eventually joined up with the Mutter route and headed towards St Bernards Mountain resort.
How do you get to the start? Please share some directions. 
It starts at the Bushmans Nek Border Post, in Underberg.
How much did it cost (per person)? 
R251 - R500 per person
Best time to go?
Anytime!
A quick note about safety. Can you do it solo? Do you need a crew? 
You can do it solo, best to have a handheld GPS, spare batteries, and a head lamp.
Do you need any special permissions / permits? 
Yes - permits were R50 from the border post.
3 pro tips for people wanting to do this:
1. Carry enough clothing for all kinds of weather.
2. Make sure you have extra food.
3. Handheld GPS - watches are not sufficient.
Have a Micro Adventure you want to share? 
Submit it HERE

Recommended Item For This Micro Adventure