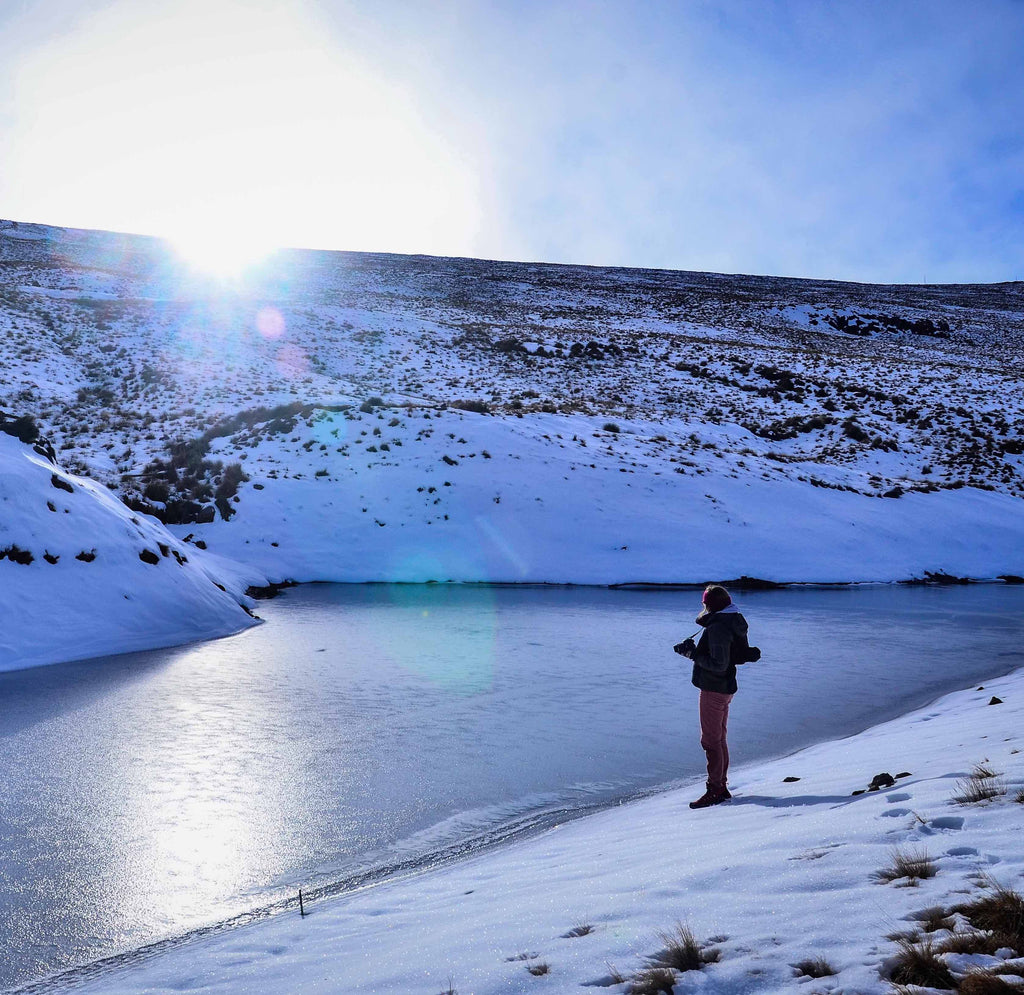 Submitted by:
Sane Rens
Where is your MicroAdventure located?
AfriSki, Lesotho
How long is the MicroAdventure in total, out and back?
30 Hours
Give the people a short description of your MicroAdventure.
On the morning of 14th of June we saw a post on SnowReport that it started snowing. This ignited a crazy idea for me and my friend, Helena. After a few moments of planning, and calling AfriSki to book a room in the backpackers, the plan didn't sound so crazy anymore. We got another friend to join and we where ready to go.


The next morning, we started driving at about 11am to Lesotho, very excited about experiencing snow. Along the drive we stopped and the took the most spectacular photos.

We arrived after sunset at AfriSki, and immediately geared up and went for a short hike in the snow. The next morning we got up before sunrise, and started the hike to the top. This was arguably the most beautiful sunrise ever. After a few snow angels & snow fights, we hiked down and had breakfast at the restaurant.



We started the drive back, as we all had some responsibilities to attend to the next day, and arrived at home before sunset. One the best impulsive decisions ever.
How do you get to the start? Please share some directions.
We used Google Maps to get to AfriSki.
How much did it cost (per person)?
R501 - R1,000 per person
Best time to go?
Snow months definitely.
A quick note about safety. Can you do it solo? Do you need a crew? 
A guy joined us, but it would safe for two girls alone as well.
What sport is this adventure most related to?
Hiking, Photography
Do you need any special permissions / permits?
Yes
How difficult is the MicroAdventure?
3/10

See all Micro Adventures
Have a micro adventure you want to share? Submit it here