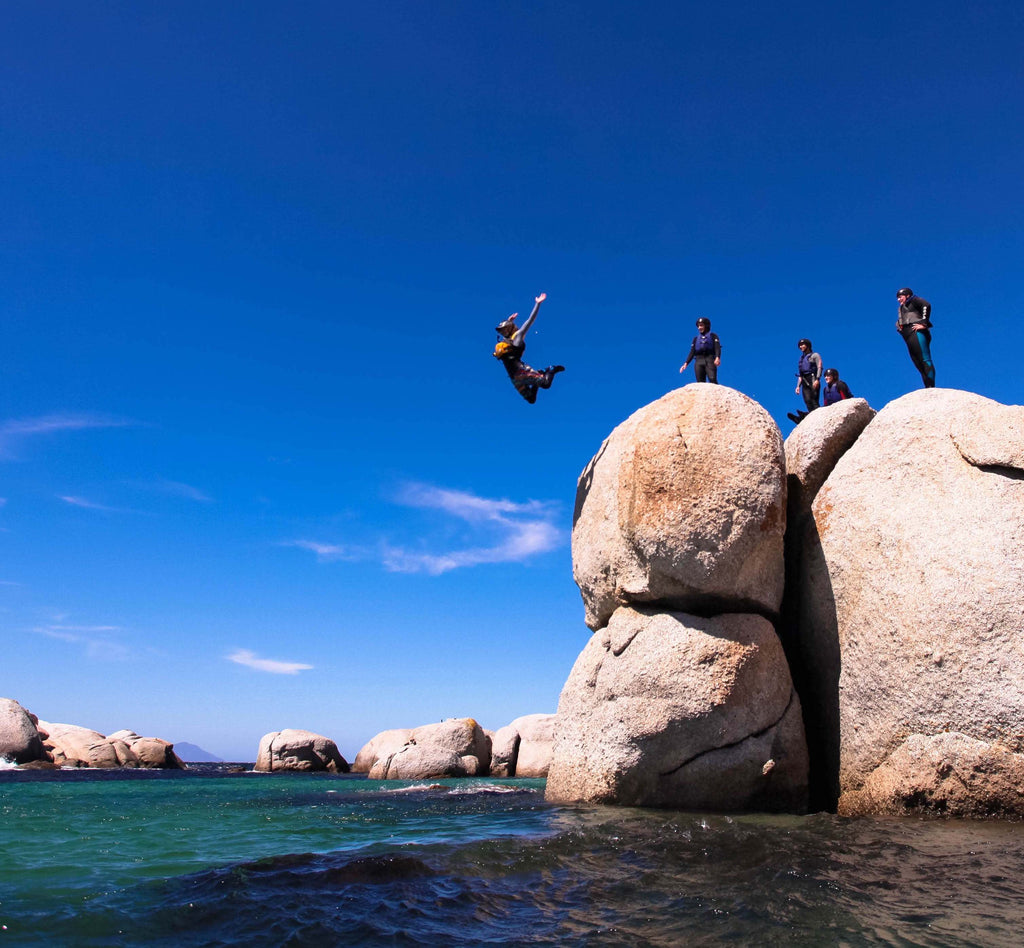 Submitted by:
Marie-Louise Kellett
Where is your MicroAdventure located?
Cape Town, Western Cape
How long is the MicroAdventure in total, out and back?
4-5 hours


Give the people a short description of your MicroAdventure.
Coasteering is a bit like Kloofing, but on the coast! Explore the protected cove at Windmill Beach by snorkeling and then do some rock jumps into the ocean. Jumping into the the kelp forests and rock gullies is exciting but not too hectic as all of the jumps are optional. If you do this with a guide, it's the perfect way for people who are not familiar with the ocean to get out of their comfort zone and explore a bit deeper.
How do you get to the start? Please share some directions.
https://goo.gl/maps/owBpDHD1VYF2


How much did it cost (per person)?
R500 - R1,000 per person
Best time to go?
Spring, Summer and Autumn mornings when the wind isn't too strong yet.
A quick note about safety. Can you do it solo? Do you need a crew? 
You can do it with a friend or two but if you do it with an operator, they will provide all of the equipment you need as well as guide to show you the ropes and keep and eye on your safety.
What sport is this adventure most related to?
Kloofing/Canyoneering combined with snorkeling!
Do you need any special permissions / permits?
No
How difficult is the MicroAdventure?

3/10

See all Micro Adventures
Have a micro adventure you want to share? Submit it here