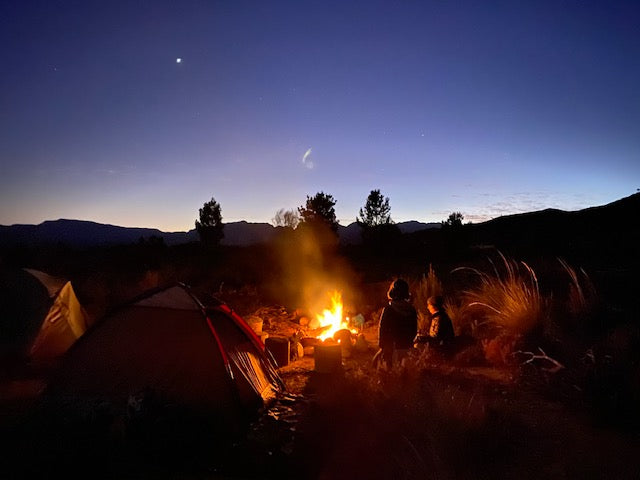 Submitted by:
Tasha Mentasti
@TashaMentasti
Where is your MicroAdventure located? 
Banhoek Valley, Franschoek, Western Cape
How long is the MicroAdventure in total, out and back? 
40 hours from start point (not from home) 
Give the people a short description of your MicroAdventure.
I decided to do a Mindful Mountain Mission with a small group of adventurous moms and their daughters using the Drakenstein as our muse and nature as our inspiration.

Camped alongside one of the dams in the Banhoek Conservancy where the water was naturally supplied by the Drakenstein Mountain while staying warm by the fire during the night.
Weather was on our side until the storm hit early hours of Sunday morning - camping right next to dam not so fun anymore ;)
We did a 12km hike. Trails are fairly technical. 
How do you get to the start? Please share some directions. 
You can enter Banhoek Conservancy through a variety of options, depending which side of the mountain you want to walk in from
How much did it cost (per person)? 
R0 - R250 per person
A quick note about safety. Can you do it solo? Do you need a crew? 
Best to have a guide with you
Do you need any special permissions / permits? 
Yes - www.banhoekconservancy.org
3 pro tips for people wanting to do this:
Make sure you hire a local guide to not only be educated by them but also to support them during these challenging times.

A day hike is advisable since camping not an option for members for the public at the moment.


Start early so that you can enjoy the views and scenery of the 12km hike.
______________________
Have a micro adventure you want to share? 
Submit it
HERE

__________________
____